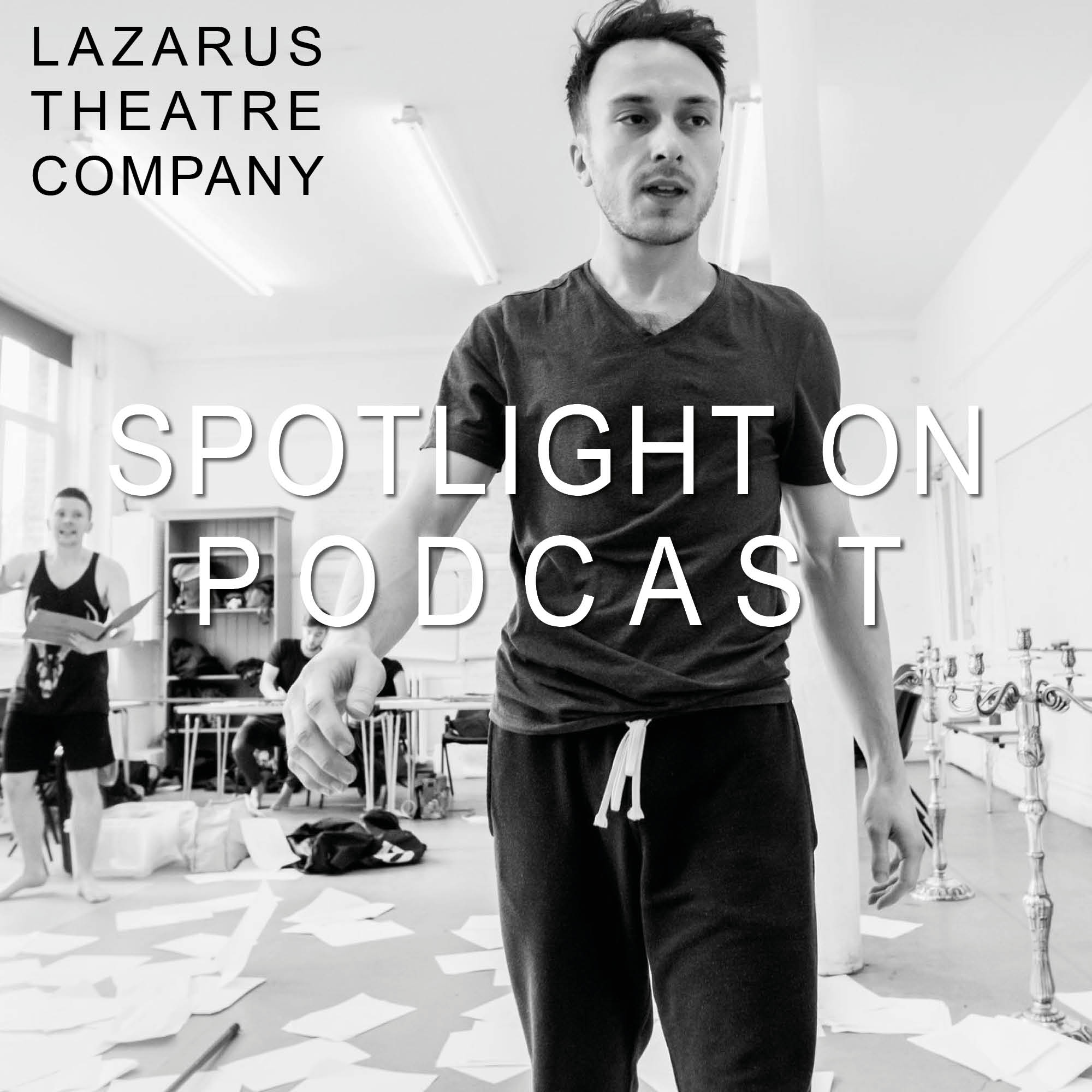 Today Gavin talks to theatre and opera director, activist and Lazarus Associate, Lysanne van Overbeek! After training in the Netherlands, Lysanne moved to London to study Musical Theatre at Trinity Laban Conservatoire of Music and Dance. Whilst at Trinity Laban, she developed a specific interest in classical and physical theatre. She founded Over the Pond Productions in 2018, telling stories from and about Europe in an effort to bring people together. Lysanne first worked with Lazarus in 2016 as an actor in our production of Euripides The Bacchae at The Blue Elephant Theatre. She then went on to assistant direct our production of Marlowe's Edward II and our co-production with Bath Spa University of Shakespeare's Measure for Measure both at the Greenwich Theatre in 2018.
Follow Lysanne on Twitter and Instagram: @LysanneVO
Find out more about Lysanne's work: www.lysannevanoverbeek.co.uk/
During her conversation, Lysanne talks about:
Theatre Shutdown, Band-Aid, Postponement, Cancellations, COVID, COVID regulations, Ensemble, 1 or 2 handers, Opera, Chorus, Stage, Distance, Finances, Audience confidence, Insecure, Getting ready, Online theatre, National Theatre, Over the pond productions, Oratorio music, Religious music, Stay creative, Modern composer, Susanna MacRae, Romeo & Juliet, Parameters, Deadlines, Blank paper, Jealousy, Process, Excitement, Stress, Ensemble, Get out, Set, Dressing Rooms, Bacchae, Greek Theatre, Stories from women's perspectives, Friends, David Bullen, Penthius, Slips, Suit, Speech, Scene, Opening movement, Blue Elephant Theatre, Director, Michael Spenceley, Epic, Classical theatre, Human stories, Verona, Sesame Street, Blue Cheese, Brie, Edward II, Tristan Bates Theatre, Greenwich Theatre, Original cast, Company, Rehearsal space, Community hall, Festivals, Conductor, Music, Text, Breath, Read music, Musical Theatre, Repetition, Classical music, Queen of the Night, Live it, ITA, Berliner Ensemble, Cure  Parkinson's Trust, Concerts, Monologue Night, Opera Night, Parkinson's Disease, Limitless.
Find out more about Lazarus Theatre at www.lazarustheatre.com
Support this podcast or the work we do at www.lazarustheatre.com/lazarus-supporters
or send any amount to www.paypal.me/lazarustheatre